Educational discounts offered to groups of more than 10 pupils. Discounted entry prices to top Stratford Attractions! Visit both…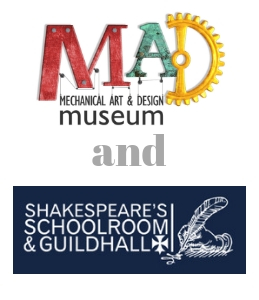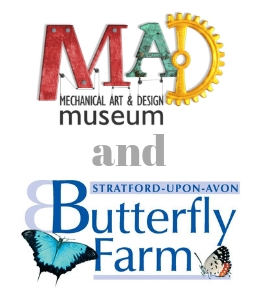 TOP TIP: This is great if you want to spend the whole day in Stratford upon Avon and we recommend a maximum of 30 pupils in The MAD Museum at one time so this option is great for larger groups.
Spend an hour or two examining and interacting with some of the world's most fascinating pieces of mechanical art. This type of art is called kinetic art and automata, there are around 70 pieces on display which all demonstrate creative inventiveness, clever design and physicals principals.
Entry into The MAD Museum, exclusive access, a brief introduction to The MAD Museum, coat and bag storage and the support from knowledgeable members of staff.
Discover how and where the world's greatest playwright, William Shakespeare, spent his school years and first experienced theatre. Enjoy an immersive and authentic experience that allows the atmosphere of this medieval building to engage visitors in its unique story.
Information provided by a knowledgeable guide, a short film by Michael Wood on the history of the Guildhall, a lesson with a Tudor schoolmaster, quill writing and dressing up in Tudor master clothing.
Come rain or shine enjoy the unique pleasure of discovering hundreds of the world's most beautiful butterflies flying in an exotic environment of tropical blossom with splashing waterfalls and fish filled pools. 
An introduction in Stratford Butterfly Farm, coat and bag storage, a guided tour with expert knowledge, meet the mini-beast handling session, access to the wildflower garden and a complimentary return ticket for all children attending a school visit.
Click on the link below to go straight to our Educators Page.
Depending on the age of your learners, here you can select the appropriate information pack and find out more about our joint tickets.