UK's Only One
The MAD Museum is the country's only permanent venue for mechanical art.
STEM & Design
Promoting Science, Technology, Engineering, Maths, Art and Design.
Creative Ideas
Combining inspirational imagination with clever and often witty design.
Interactive Fun
Encouraging kids to put down their remotes and be more hands-on.
What is The MAD Museum?
In a Snapshot… The MAD Museum does what it says on the tin! Based in the center of Stratford upon Avon, this quirky attraction displays interactive pieces of mechanical art, in particular; kinetic art and automata.
"MAD" stands for Mechanical Art and Design.
If you're not quite sure what mechanical art is all about, think of the machines and gizmos used in Wallace and Gromit, Scrapheap Challenge and Chitty Chitty Bang Bang.
In a nutshell, mechanical art is usually beautifully crafted, moving sculptures either made to have an exaggerated purpose or made simply for the fun of it.
Find out more about MAD here...
The pieces on display have been sourced from artists all around the world and the fact that nearly everything is interactive means kids and big kids(!) can really get stuck in. We encourage you to press buttons and to "release your inner inventor". In a world full of computer screens and 'do not touch' signs, we've been told MAD is refreshingly satisfying.
As well as a lot of fun, The MAD Museum demonstrates inspirational creativity and clever, often witty design. We support the STEM subjects (Science, Technology, Engineering and Maths) and Art and Design.
Overall The MAD Museum is a fantastic playground for adults and a perfect treasure-trove for inquisitive kids. As well as being highly interactive and a lot of fun, this eccentric museum appeals to those with curious and methodical brains too. Figure out how the gears, sprockets, robotics and eccentric paraphernalia all engage with one another at the press of a button.
There are plenty of different styles of kinetic art and automata to interactive with. From marble machines and 3D faces to Flying mechanical birds and sand pictures. Even the museum's founder has tried his hand at making an exhibit which is on display in the museum. It's called 'The Kitchenator' and it's a rolling ball sculpture made entirely out of things you would find in your kitchen. If you like art, design, science and/or engineering, The MAD Museum is for you.
The Team behind The MAD Museum
The MAD Museum is run by a local family from Kenilworth in Warwickshire. Richard Simmons's enlisted his son, Iain Simmons and his nephew, Mike Abbotts to run the museum.
There are 4 full time members of staff and each person has been with the museum since it was launched in March 2012. Several of our part-timers have also been with MAD since it was all kicked off 4 years ago. Our enthusiasm for this company pushes us to make sure The MAD Museum is a well-oiled machine (excuse the pun!). As a small team, we all wear many hats. Here's a snippet of what we all do;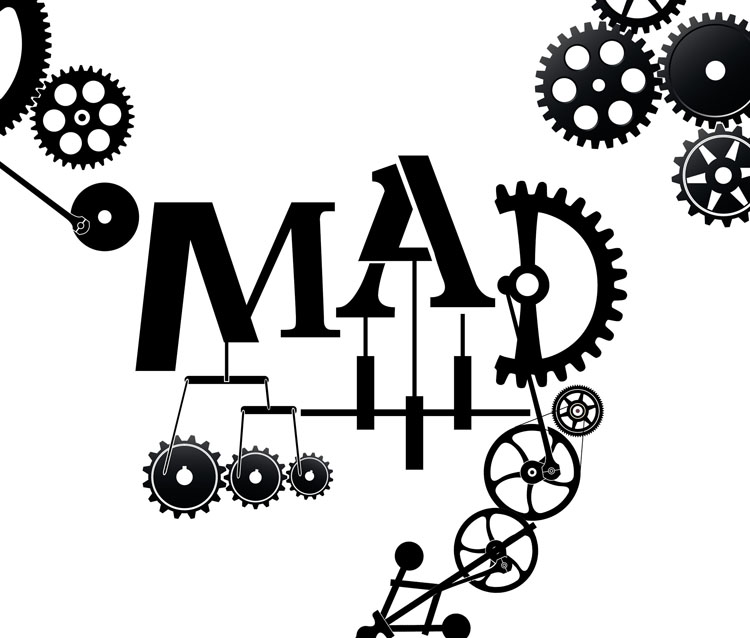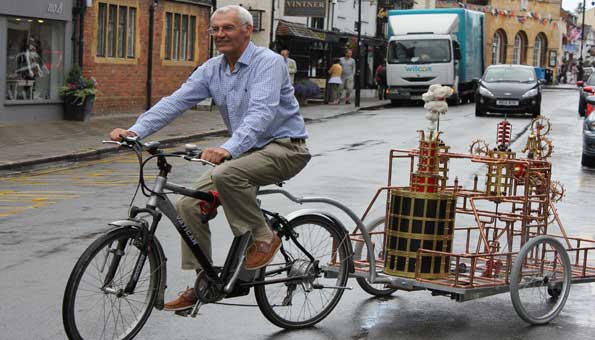 Richard Simmons
Founder of The MAD Museum
The Museum was the brain child of local entrepreneur, Richard Simmons. After having a successful career in property, building and online ventures, he wanted to establish the museum before retirement.  Richard has always had an eye for the unusual and an interest in mechanical objects and moving art. So in 2012 he set up the museum. Find out more here.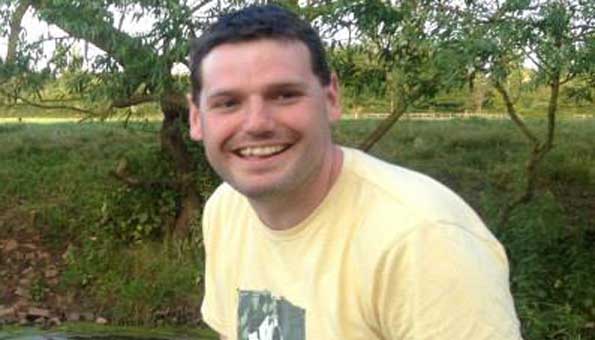 Mike Abbotts
Operations Manager
Mike is the technical operations manager on site at The MAD Museum. He makes sure all the artwork on display and everything in between is running smoothly. On top of that, Mike looks after groups, workshop visits and our laser machines. He's also MAD's in-house designer and has even made one or two exhibits of his own. Keep an eye out for them at the museum.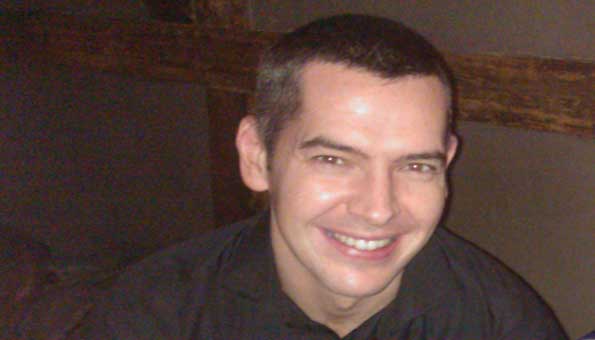 Iain Simmons
Operations Manager
This is your guy for any questions regarding artwork and exhibiting at MAD. He's the first and final port-of-call for all artists and works at the office in Kenilworth. You'll regularly find him experimenting with new creations on our laser machines and as he's a trained accountant, Iain also looks after the books! Iain also takes care of Richard's other ventures.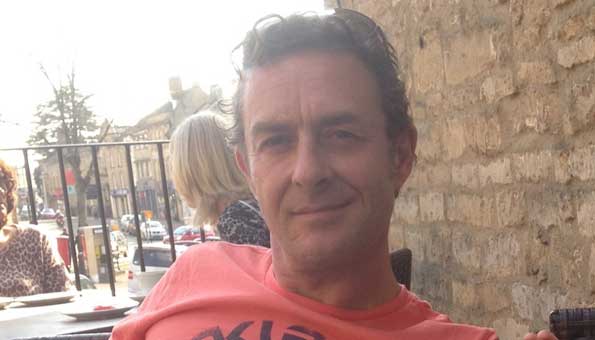 Simon Partridge
Front of House Manager
When our customers come into MAD, Simon is usually the first face they see. Aside from being the Museum's Front of House Manager, Simon also helps Mike maintain the exhibits and general running of the museum. Katie books group visits and Simon predominantly takes care of them at MAD. He also handles our workshop activities and is our tour guide.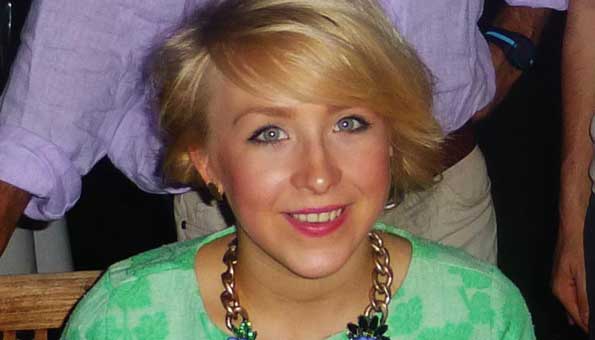 Katie Wilson
Head of Marketing and Education
Katie works alongside Iain at the office in Kenilworth. She's in charge of all the PR and marketing activities that go on at MAD. In addition to that, Katie is also our Education Officer and manages all of the museum's group bookings. Everything you see online or in print has been handled by Katie. She also takes care of events and is MAD's resident photographer.
Mike Greenfield
Front of House Manager
Mike, or 'MG' as we call him, is our Saturday Front of House Manager but you'll regularly find him at the museum's front desk during the week too. When he's not at MAD, MG manages our range of laser-cut products. From our manufacturing base in Kenilworth, he meticulously laser cuts and prepares our marble run kits and bespoke orders. MG also helps Iain with merchanise and our gift shop.
"I have always been fascinated by how things work and love to see how mechanical parts interact with each other.
The MAD Museum is a fantastic collection of some of the best pieces from artists across the UK and Europe.
I want kids to put down their mobiles and get inspired by interacting with engineering and design. There're some fantastic things to witness at MAD and the great thing is we're still growing, The MAD Museum is just getting bigger and better!".
Richard Simmons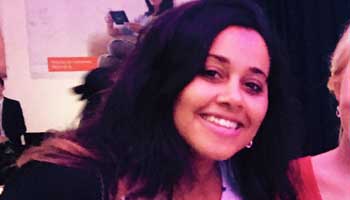 Charlotte Robinson
Front of House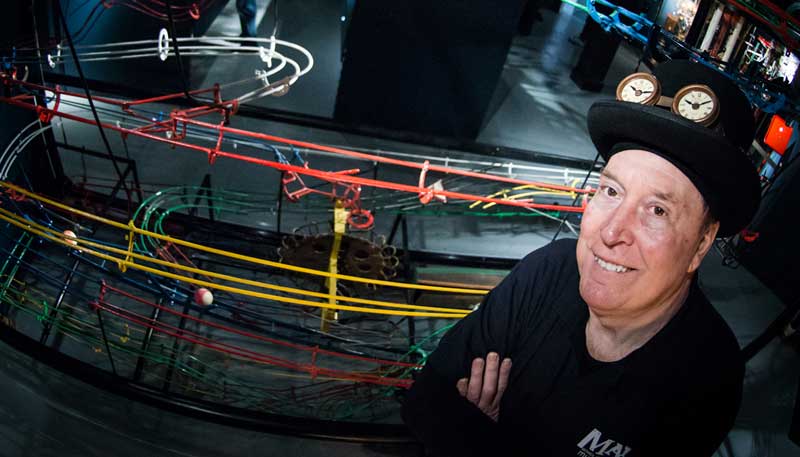 Derek Cooknell
Front of House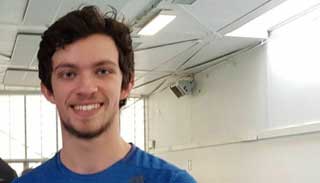 Morgan Amed
Front of House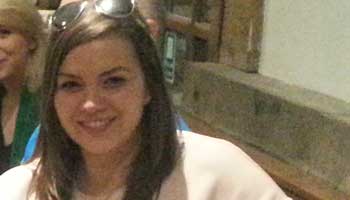 Alex Goodman
Front of House
Awards
2014
Winner – Business Entrepreneur of the Year Award
Touch FM's Pride of Stratford Awards 2014
Runner-up – Small Business of the Year Award
Touch FM's Pride of Stratford Awards 2014
2015
Winner – The Bright Idea Award
Coventry and Warwickshire Tourism and Culture Award 2015
Runner-up -The Kids & Families Award
Coventry and Warwickshire Tourism and Culture Award 2015
2016
Runner-up – The Kids & Families Award
Coventry and Warwickshire Tourism and Culture Award 2016
Runner-up – The Visitor Attraction of the Year Award
Coventry and Warwickshire Tourism and Culture Award 2016
2017
Runner-up – The Visitor Attraction of the Year Award
Coventry and Warwickshire Tourism and Culture Award 2017
Runner-up – The Kids and Families Award
Coventry and Warwickshire Tourism and Culture Award 2017
2018
Runner-up -Arts Organisation of the Year
Stratford-upon-Avon Tourism Awards 2018
Runner-up – Team of the Year
Stratford-upon-Avon Tourism Awards 2018
"MAD's ethos of entertaining while being educational is brilliant! The intricate workings and clever contraptions are fascinating!"
Gavin Hewitt