From Saturday 18th July until Monday 7th September 2015, The MAD Museum held a Summer Design Competition.We asked interested applicants to examine and interact with the museum's  MAD Marbles wall, then design a new track part.
Over this 7-week competition hundreds of people entered in their inspirational creations. The judges found it incredibly difficult to pick just one winner. So hard in fact that they chose 3 winners.
The Winners of MAD's 2015 Summer Design Competition are:
Chris Hansford, aged 45yrs from Doncaster
Felix Burman, aged 10yrs from Temple Grafton
Max Hansford, aged 12yrs from Doncaster
The judges were incredibly impressed by the creativity and imagination of the winner's designs. Each of the 3 entries (as you'll see below) show imaginative ingenuity and demonstrate a practical understanding of design.
All 3 winning pieces will be made, then featured on the museum's MAD Marbles wall for all our visitors to enjoy. The winning pieces will be engraved with each designer's name so that everyone will know it's theirs. Not only that but Chris, Max and Felix all won goodie bags full of MAD prizes.
Winner: Chris Hansford – 'Trampoline- track part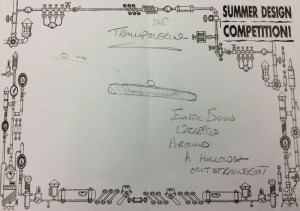 Winner: Felix Burman – 'Steps, Curves & Hoops' track part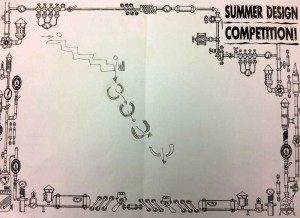 Winner: Max Hansford: 'Fallen Floors' track part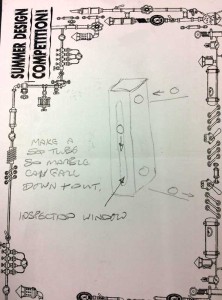 There were only three winners but we want to show our appreciation for the judge's other favourites. All of the following participants created amazing track pieces, all of which stood out from the crowd and amazed our judges in different ways.
Harry Corden, aged 18yrs
Clare Childs, aged 35yrs from Belfast
Joseph Dineen, aged 9yrs from Ashurst
From the team at MAD we would like to say a big thank you to everyone who entered!