If you've been to The MAD Museum, you'll know we have a gift shop full of MAD-esque gismos, gadgets and toys.
A lot of the items in our shop encourage the Art and Design and the STEM subjects (Science, Technology,Engineering and Maths) while others are just a bit of fun.
Moon balls, sound machines, Timberkit automata kits, MAD gift tickets, wind-up toys and loads more!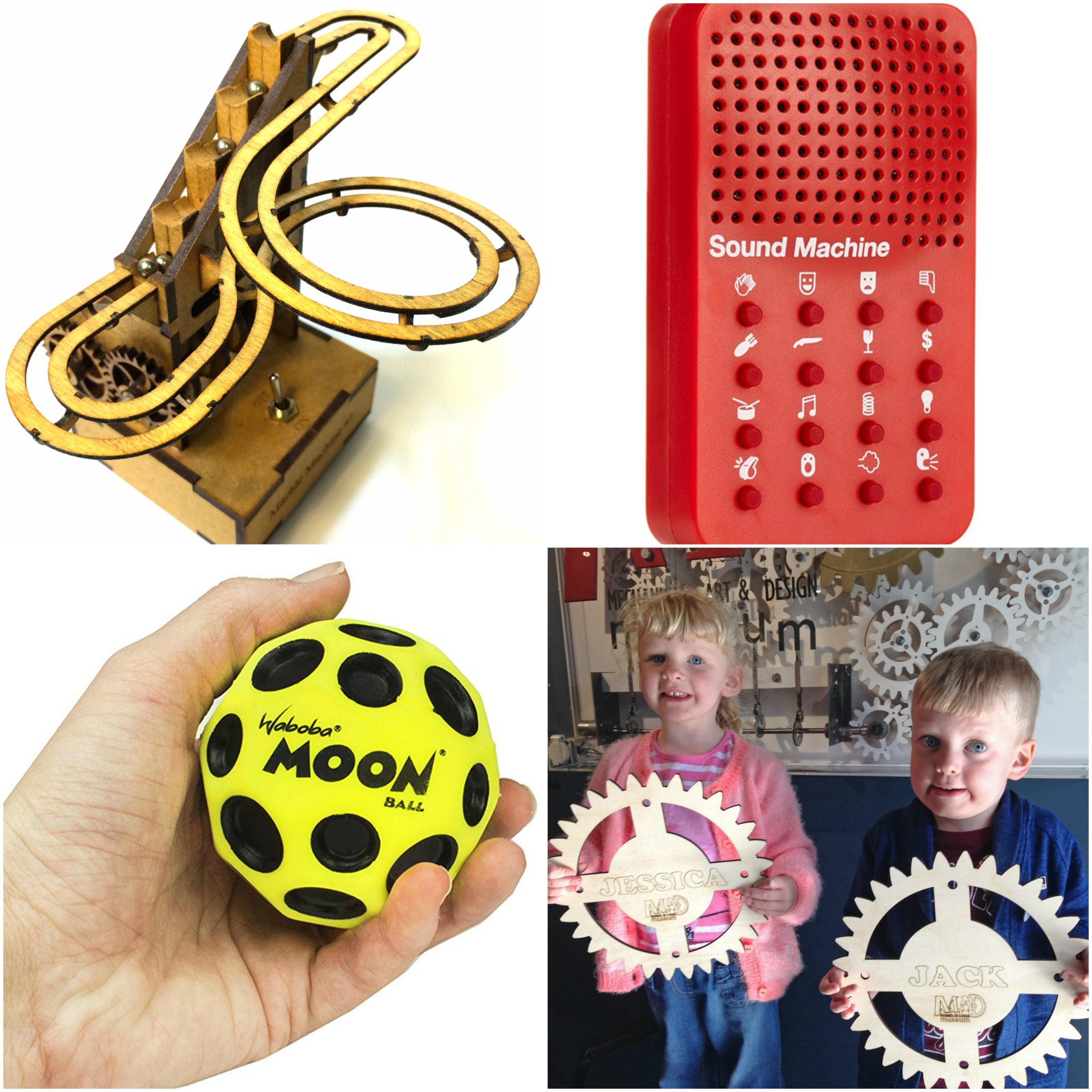 The museum's gift shop is accessible during opening times and can be accessed without paying to look around the museum.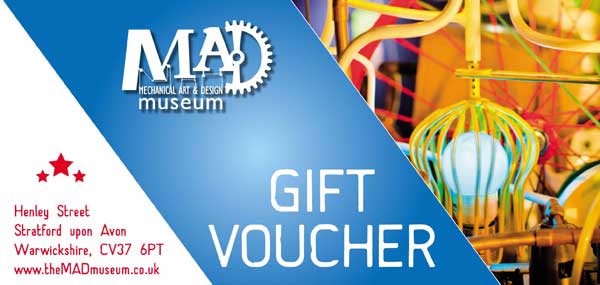 We offer Gift Tickets to The MAD Musem. These can be purchased from the reception desk at MAD or online. 
Standard ticket prices apply and postage is free.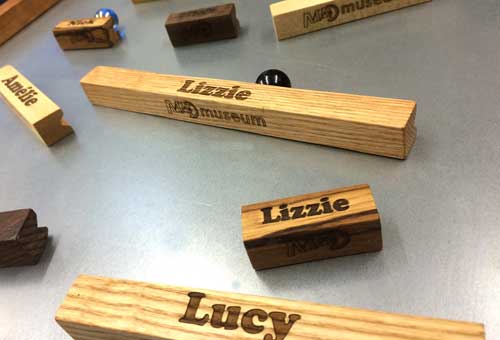 Do you have a budding inventor in the family? Why not give them a personalised marble wall with personalised track parts and marbles this Christmas? You pick the size, text and marbles and we'll do the rest.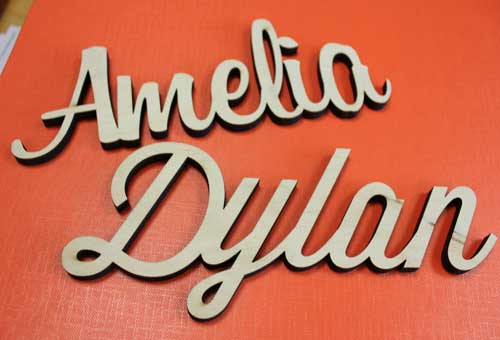 Personalise signs, Christmas decorations, gift tags, awards, games and more. You tell us what you want and we will discuss materials, fonts, shapes and sizes. Prices start from £5.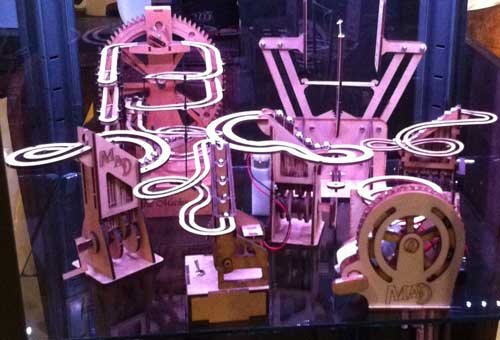 If someone you know loves building things and marble runs (no matter what the age – we don't judge!) MAD supplies its own assortment of Marble kits, ranging in different styles and levels of difficulties.