With just 4 weeks to go (yes, four!) until our official opening, unsurprisingly the hard work is continuing in earnest over at the museum. Painters, electricians, gardeners, carpenters, installation men, lighting consultants, security engineers….you name them, they've all been at MAD recently, with many of them there as I write. Things are coming along nicely, but we still have a manic few weeks ahead of us.
Thankfully, all the work has been pleasantly interrupted at times by the visit of some of our resident artists, who have been bringing their work over to the museum. Since Pascal Bettex's arrival a couple of weeks ago, we've proudly welcomed Willi Reiche, Bernward Frank, Jennifer Townley, Helmut Lindemann, and Patrice Hubert to Stratford-Upon-Avon. Everyone has really liked the museum, even if its not quite the finished article yet!
The Boss, overseeing the garden work…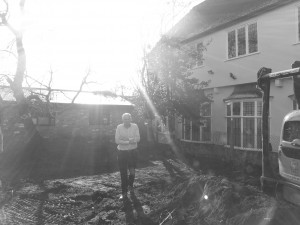 A lot of earth to be removed…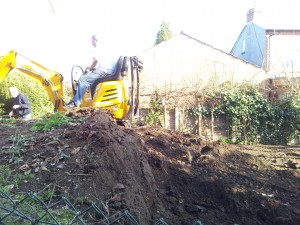 But at least some of our display pieces are arriving now too…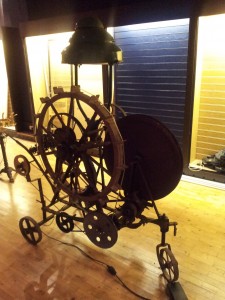 As always, more updates to follow!