A few weeks ago, I excitedly announced that we had purchased a 1939 Chevrolet Pick-up truck to use as the official vehicle for the MAD Museum.
As yet however, The MAD team haven't had a chance to take the new wheels out on the road, as it has been undergoing extensive work in order to restore it to its former glory.
I am pleased to announce however, that the Chevy is almost out of our mechanic's yard, and will be on the road very shortly. As promised, here are some long-awaited pictures of our pride and joy.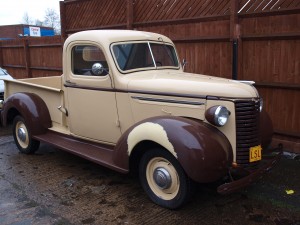 And here's how it might look in a just a few weeks: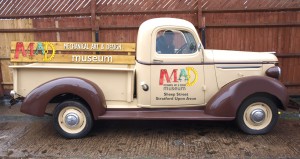 Watch this space….