What's it all about?
Take photos at The MAD Museum and send them in to WIN prizes and the chance to exhibit.
 This Summer, The MAD (Mechanical Art & Design) Museum in Stratford upon Avon is running a photography competition with a difference for both amateur and professional photographers.
Whether it be of entire exhibits, minute details, people in the museum or even of Barney the MAD dog! – we would like to invite photographers of all levels to submit their best image taken at The MAD Museum.
All winners will win MAD prizes and have their images exhibited in the museum and online.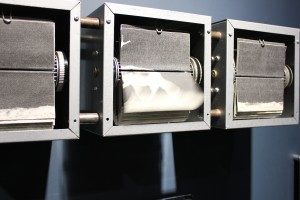 Who can enter?
Everyone! There are three age groups: Adults (20yrs +), Teens (13 – 19yrs) and Kids (12 yrs & under). The whole family can enter (which will increase your chances of winning!)
We want to see a whole host of different interpretations, whether you're a budding amateur, a photography enthusiast or you're pretty handy with a camera phone, we welcome all kinds of styles.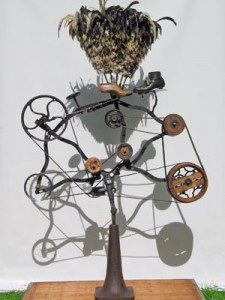 When is it running?
This competition is running from Saturday 19th July until Monday 8th September 2014. All entries must be submitted before Tuesday 9th September. 
How do you enter?
All you have to do is come along to The MAD Museum with your camera and let your imagination go wild.
Then when you go home, send the following to us at info@themadmuseum.co.uk
Your best photo
A brief description
The category you're entering
Your name
Email address
Phone number
(Please note we will not share these details with third parties.)

What do you win?
Prizes are awarded to two entrants in each of the three categories.  The winners will be contacted after this date, once the competition has ended.
MAD Prizes  –  These Prizes will range from free tickets, gift shop goodies and special MAD merchandise.
 Exhibit at The MAD Museum – The winning photos will be displayed at The MAD Museum next to well-known artists for all of our visitors to see.
Online Exposure – The MAD Museum has thousands of followers on Facebook, Twitter and Pinterest. We will post the best photos for all to see on these pages and on our website too.
In need of some Inspiration?
Click here to have a look at MAD's Pinterest photo gallery which should get your creative juices flowing!  
Terms and Conditions
This competition is free but museum admission prices still apply. There is no minimum or maximum image size, though the higher quality the better as we intend to print the winners. Photos must be taken inside The MAD Museum. The competition will open for entries on Saturday 19th July 2014 and close on Monday 8th September 2014. All winners will be contacted once the competition has ended on Monday 8th September 2014. By entering this competition you grant permission for The MAD Museum to reproduce your photos in electronic format and hard copy.

Experience the imagination of marvellous minds and win prizes along the way at The MAD (Mechanical Art & Design) Museum this Summer.