Over the Summer holidays we asked visitors to invent a new weird and wonderful track pack for our marble run wall.  Hundreds of people entered and the Judges (MAD's 4 Managers) had the challenging task of selecting 3 winners.
It was very tricky to pick only 3 winners; the calibre was so high and we had so many clever creations to ponder over! Many of the designs really made us smile, it's wonderful to see there are definitely some future engineers and artists out there!

The design competition ran from Saturday 20th July until Monday 2nd September 2019. We contacted the 3 worthy winners last week and we would now like to announce who they are:
1ST COMPETITION WINNER: Oliver Peake, age 10 from Nuneaton.
Oliver's creation was so brilliant we are currently in the process of making his design into a real-life track part. This will be engraved with his name on and will be added to our museum's marble wall for Oliver and everyone else to enjoy. Here's his winning design –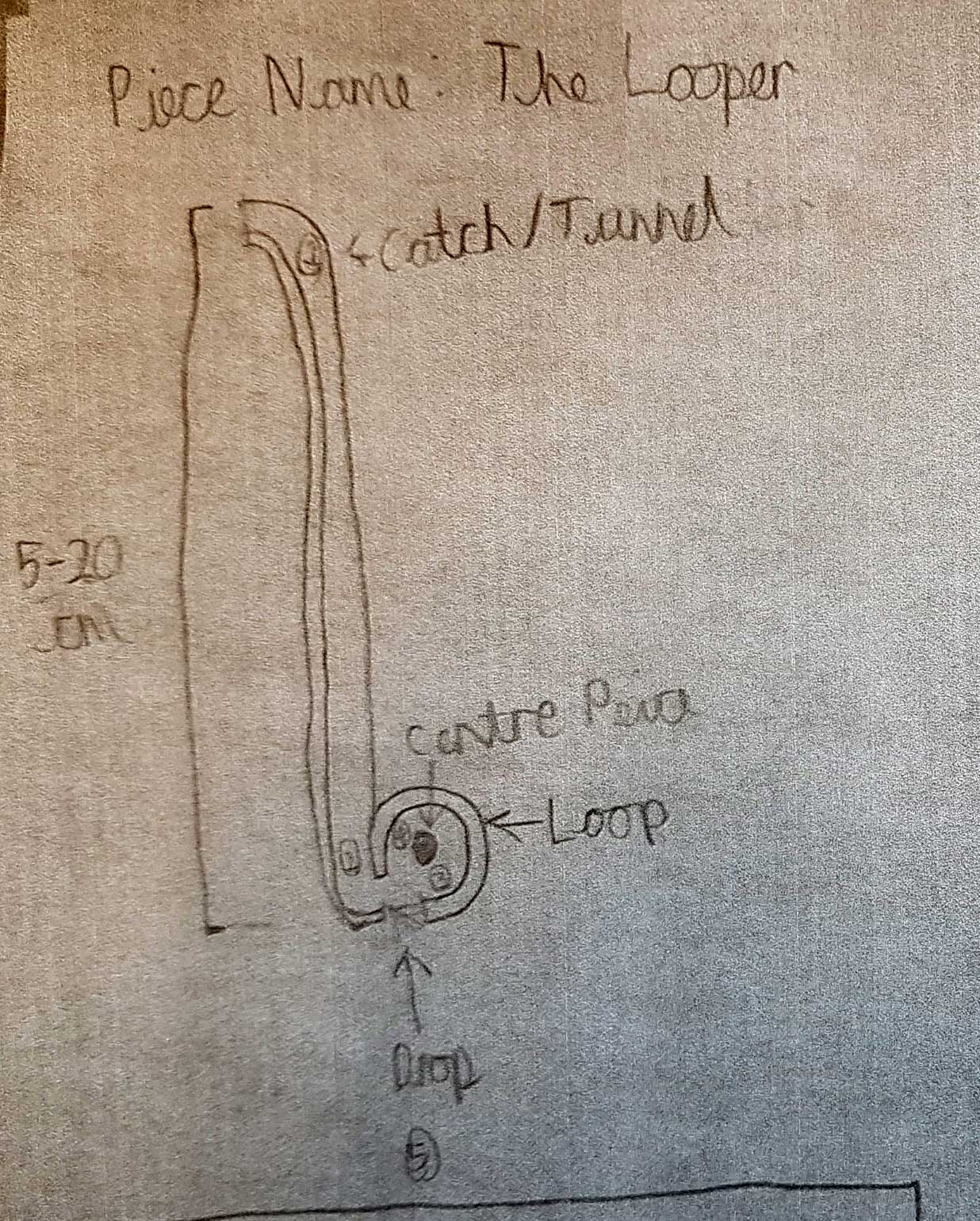 2ND COMPETITION WINNER: Charlotte Paine – aged 12 from Nottingham.
3RD COMPETITION WINNER: Kate Sharp -aged 36 from Gloucester.
All 3 winners have been given MAD gift vouchers to be spent in our museum's shop and free museum tickets for their efforts and creative genius!
If you would like to enter one of our design competitions, please keep an eye on our website's blog page or MAD's Facebook page for all the latest details.
Contact us if you have any design competition ideas. Contact Us Here.