Saturday 20th July – Monday 2nd September 2019
If you have been to The MAD (Mechanical Art & Design) Museum recently, you will know there is an interactive wall for visitors to build their own marble runs on.
Using inspiration from around the museum, the wall encourages creative thinking and systematic design but it is a lot of fun!
The aim of the game is to use the various track parts to make the marble travel from the top of the wall to the bottom without whizzing off.

This Summer The MAD Museum invites you to invent a new weird and wonderful track part for MAD Marbles.
What do you want on the wall? Loops and hoops, elevators, slopes, staircases, tubes, spiral tracking, chimes and jumps – the possibilities are endless.
Release your inner inventor! This design competition is open to all age groups, draw your craziest creation and post it to The MAD Museum.
The three winners will receive goodie bags full of MAD treats and their winning track part will be made into a real piece to go on the museum's MAD Marbles wall. Not only that but the winner's name will also be printed on the new track piece.
Everyone that uses the triumphant track piece will know it's yours!
The MAD Museum exhibits mind-blowing artwork from some of the world's most pioneering inventors, join the illustrious list this Summer!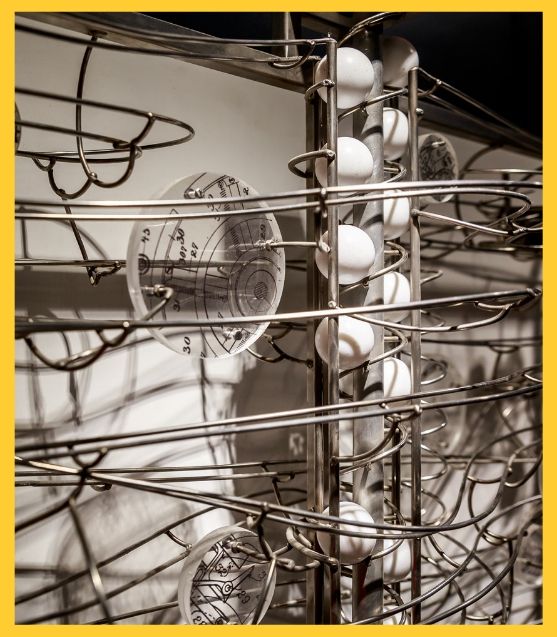 Design Brief
Draw your design on a (landscape or portrait) white A4 piece of paper. If needed, please include how the track part would work with instructions.
If you win, we will need to be able to make it so please make your drawing and any notes really understandable.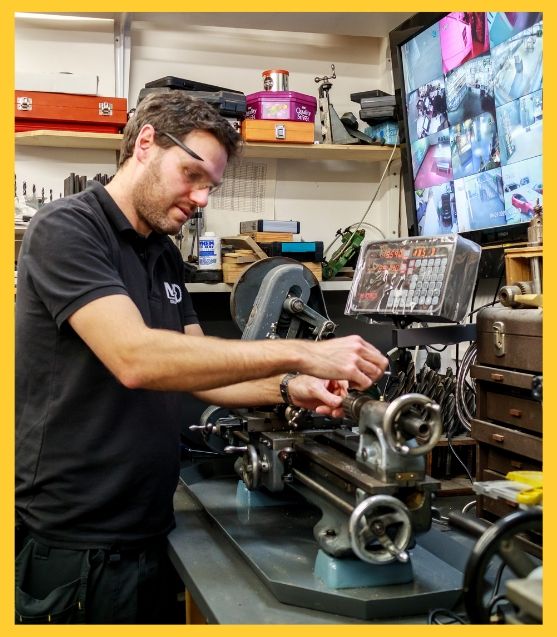 Submission Dates
This competition is open from Saturday 20th July. All entries need to be received by 5pm on Monday 2nd September 2019.
The Winner will be announced and contacted via email on Wednesday 11th September 2019.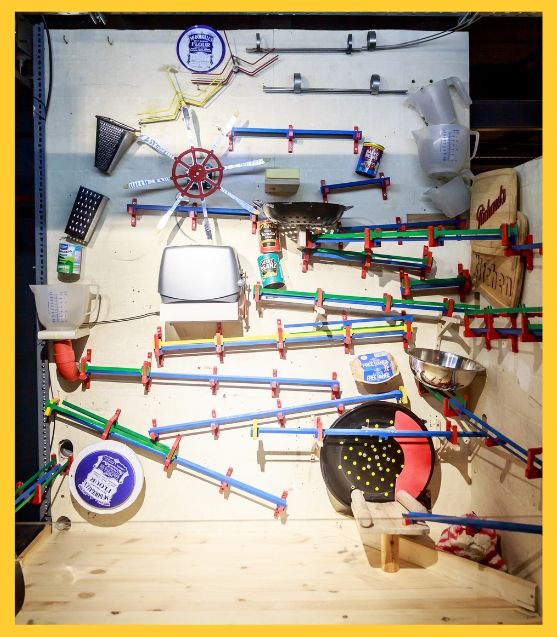 Get Inspired
We exhibit around 10 different rolling ball machines at our MAD Museum so you can gather loads of ideas just by visiting. You can also Click Here to go straight to MAD's YouTube page, here you can watch some of the world's most incredible rolling ball sculptures.
Design Sheet
You can submit your design a normal piece of A4 paper or you can download and print this design sheet.
If you use your own sheet of paper, please don't forget to include your name, age, address and email adress so that we can contact you if you win.
How to Apply
POST:
Design it at home and then drop it in or post it to: The MAD Museum, 4/5 Henley Street, Stratford upon Avon, Warwickshire. CV37 6PT.
EMAIL:
Attach your design to an email and send it to MAD at info@themadmuseum.co.uk. Please include your name, age, email address and address with your design.