From Saturday 26th October until Sunday 3rd November The MAD Museum will be open every day from 10:00am until 5:30pm.
 The Museum will be open as usual from Monday 4th November 10:30am – 4:30pm.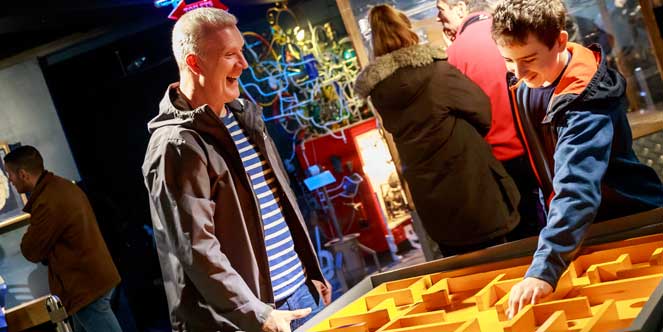 PUSHCHAIRS
We are sorry to say that when our MAD Museum is busy, we can't accommodate pushchairs. These busy times typically happen during holiday periods, weekends and wet-weather days. Ideally, we would like to welcome everyone in but as MAD is relatively small, we simply don't have the space for pushchairs to manoeuvre around the exhibits and other museum visitors. We do have pushchair storage in the museum's entrance, under the stairs at street level and you are welcome to store bags upstairs by our reception desk.  We are very sorry if this causes you any inconvenience, if you would like to discuss this, please talk to a member of staff at MAD's reception desk or email us.