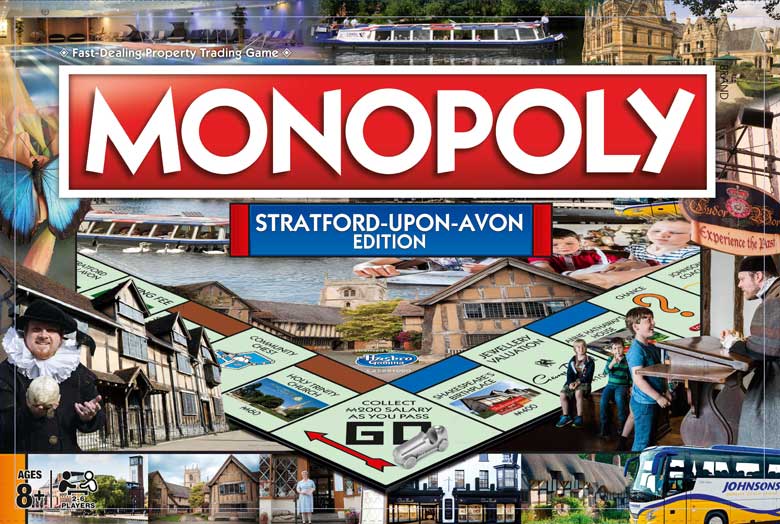 On 13th October 2016 the latest Monopoly board was launched. The official board showcases 33 Stratford-upon-Avon landmarks and streets. 

We are thrilled to announce The MAD Museum has a position on the board, right next to the dreaded 'Jail' square.
"It's great to be recognised as not only a key attraction in this very popular tourist town but also by a worldwide brand and household name like Monopoly."
The board is now available to buy from The MAD Museum's gift shop and at Waterstones, WH Smith, The Works. You can also get the board online at Amazon.