Wednesday 11th July saw the visit of a film crew to help us create our own promotional video. We closed the museum for the morning in order to allow the filming of several different scenes, shot in various locations in and around MAD.
All of our "actors" performed admirably in their roles, even the lovely Danish tourists that we pulled in off the street! Most of the MAD staff got involved, including our fantastic entertainer Curtis, who you may well have seen out and about around Stratford on his amazing stilts.
Don't forget to check out our own youtube channel to see some exclusive video footage of the morning!
The crew began by filming various exhibits inside the museum: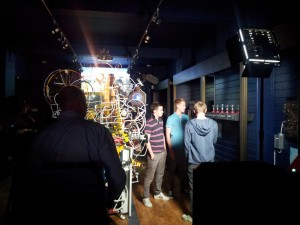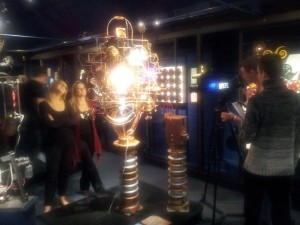 As the film crew move outside, the great British weather aims to spoil things, but thankfully MAD's Katie Wilson jumps in to lend a hand!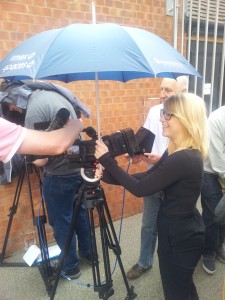 Curtis dons his stilts to perform the all-important entrance scenes: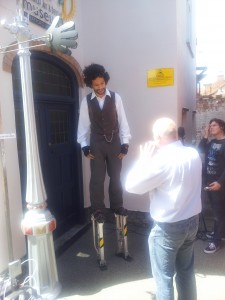 MAD's very own smoke machine makes its spectacular debut!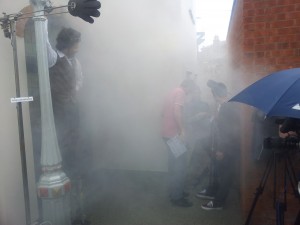 Unfortunately the smoke made its way into the museum too!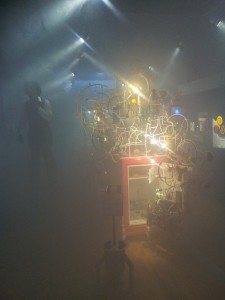 We eventually managed to clear all the smoke from the building so that we could finally open for the day!