Take Dad to The MAD Museum

Sunday 17th June 2018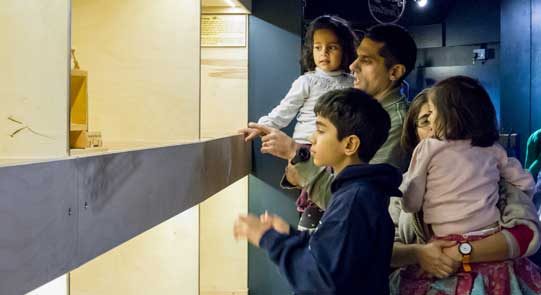 Get down to 'Warwickshire's Best Museum' this Father's Day and visit The MAD Museum. This quirky attraction has something to offer the whole family – interact with crazy machines, build your own marble runs and get inspired to create back at home.
This Father's Day, MAD is offering the following discounts.
Just say "Dad wants to be a designer" when you arrive at the museum's reception desk to redeem your discount.
20% off a Family Ticket
From £22.00 to £17.60 (2 adults + 2 children 6-15yrs.)
20% off a Ticket for Dad
From £7.80 to £6.24. 20% off Dad's ticket.
Terms & Conditions 
Visitors can either use the individual ticket discount (an adult ticket for £6.24) OR the family discount (2 adults + 2 children aged 6-15yrs for £17.60).
The individual Father's Day ticket has been created just for Dads, we ask that you respect this offer in an honest way.
Like all our other discounts, our Father's Day discounts cannot be used in conjunction with any other discount or offer. This discount can't be redeemed with Tesco Vouchers. The family ticket applies for 2 adults and 2 children aged 6-15yrs. The ticket for Dad, applies for adult tickets only, not concession tickets. Say the code to the member of staff on MAD's reception desk upon arrival to redeem this special Father's Day discount. Only to be used on Sunday 17th June 2018, within opening hours.  Thank you.