In the early hours of Monday 29th April, we opened up our MAD Museum for an extra special reason.  After a couple of months of planning, a film crew and 2 presenters from 'All Over The Place' came to film a MAD feature.
'All Over The Place' is a very popular children's tv show on CBBC. Now in its 9th series, the premise is that different presenters go on a bizarre quest across the world looking for unusual and fun places.
The crew spent several hours at MAD filming the presenters Inel Tomlinson and Ed Petrie interacting with our machines and doing closeups shots of our exhibits. There was a real buzz in the air.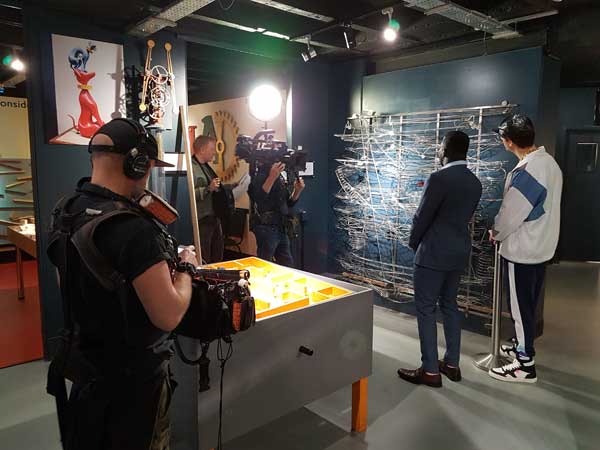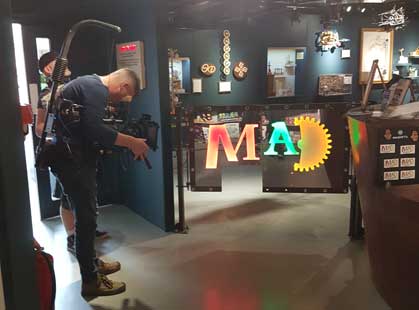 It was great fun to watch behind the scenes. The presenters were very entertaining and everyone was smiling at the end of each take. Our museum's founder, Richard Simmons even made an on-air appearance, I'm really looking forward to seeing our MAD part in the program once it goes live!
The MAD Museum's feature will air in the 10th series of 'All Over The Place' – date TBC.
Here are some photos from the day –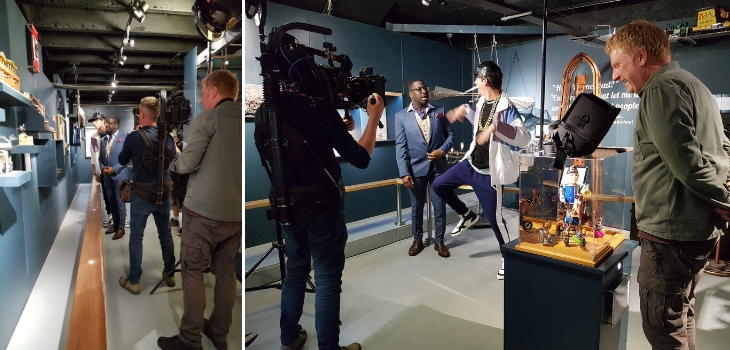 The presenters, Inel Tomlinson and Ed Petrie filming inside The MAD Museum.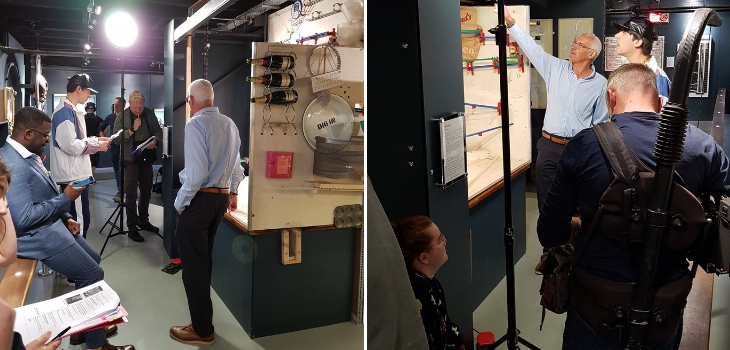 Richard's starring role where he spoke about his 'Kitchenator' with the presenters.