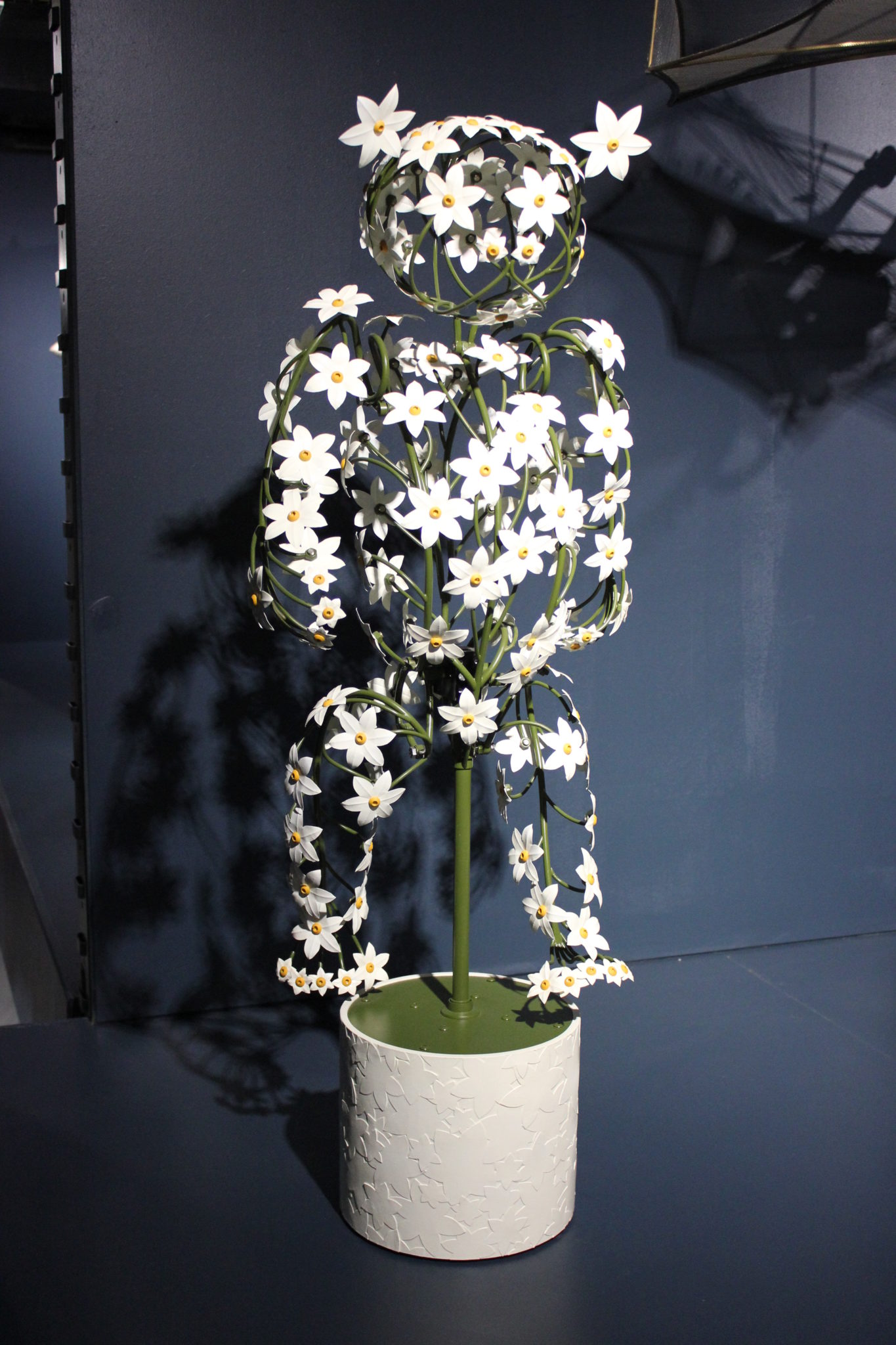 Theo lives and works in London. He studied fine art at Saint Martins School of Art and the Royal Academy, followed by a Stanley Picker Fellowship, Kingston University. Theo Kaccoufa's work explores visions of the future and questions the possible outcomes of genetic manipulation. Appearing like ghosts of the natural world, his three-dimensional wire drawings of flowers are born out of the desire for constant improvement, the search for that which is bigger, better and longer lasting.
In Kaccoufa's work, Genetic Manipulation, hubristic recklessness and toys of the future are structured within a 'post-utopian' moment. The Cyber Flora sculptures comprising three-dimensional steel wire flowers resemble fantastical molecular models. The Bear sculptures with Griffith wings and octopus legs are genetically modified creatures of polyester resin and aluminium foil rather than cuddly teddies.
Bringing together undifferentiated- technical practice, poetic intuition and the grotesque, his works critically engage with the speculative idealism of twentieth century utopianism.