John Popadic & Harry Denholm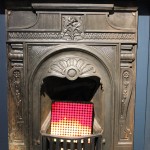 John Popadic is an electronic designer, engineer and artist interested in embedded systems, robotics and animation. By day, he is a software engineer specialising in physically realistic motion for video game characters.
Harry Denholm has worked in the visual effects and video game industries since the 90s. He enjoys working with all kinds of hardware, from cutting-edge commercial gear to the magical, home-brew concoctions that John dreams up.