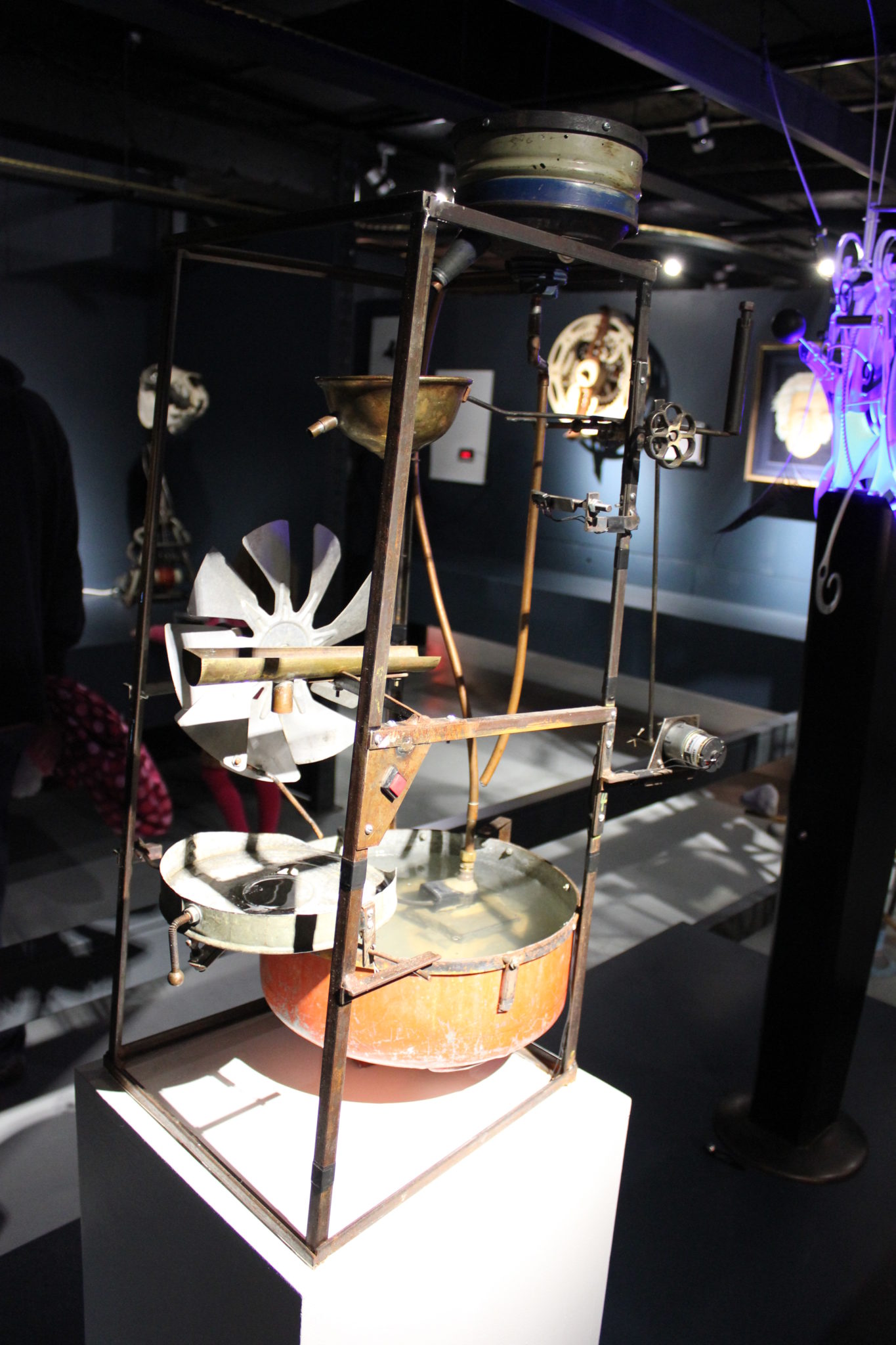 Joe Chirchirillo has been creating sculpture since the early 1970's. After attending college in New York and Arizona, he moved to the New York Metro area and settled in Jersey City, New Jersey in 1979. He was part of the first wave of artists moving to this outpost across the Hudson, building the budding art scene there. In the early 1980's he was involved with artists from lower Manhattan and Brooklyn who put on large shows in abandoned buildings and blighted urban lots. These artist-run shows were huge public events and received tremendous attention from viewers and critics alike. His work in these shows was the basis for his 1986 NEA fellowship and New Jersey artist fellowship grants.
In the 1990's he began to experiment with kinetic sculpture; looking for ways to examine the similarities and contrasts between the natural and mechanical world. Pushing his ideas even further, he began creating sculpture based on the cycles in nature. For the last 10 years he has been working on his "Sculpture Systems" series. The aim of this work is to create "nature machines" that mimic natural processes.
His work has been reviewed in Art Forum, Art in America, Sculpture Magazine, Vanity Fair and on numerous occasions in the New York Times. He shows in galleries, outdoor sculpture parks and museums. His work is collected in the US and Europe. He moved to North Bennington, Vermont seven years ago with his family where he continues to develop the Sculpture System series.
He has become involved in the art scene in Vermont while continuing to develop his connections with the art world in the New York Metro area